Covid-19
To Our Customers,
Bowser Automotive remains focused on the health and safety of our customers, employees and communities that we serve.
We will be adhering to all COVID-19 safety procedures for businesses and guidelines set by the Pennsylvania Department of Health.
PLEASE NOTE: All Bowser employees are required to wear masks and we ask that our customers wear a mask as well when visiting our facilities. If you do not have a mask, we are able to provide one as quantities permit.
We have taken extraordinary measures to ensure our customers health and safety; making sure that our stores are disinfected and sanitized for everyone's protection.
We appreciate your assistance as we work to keep our customers and employees healthy and safe.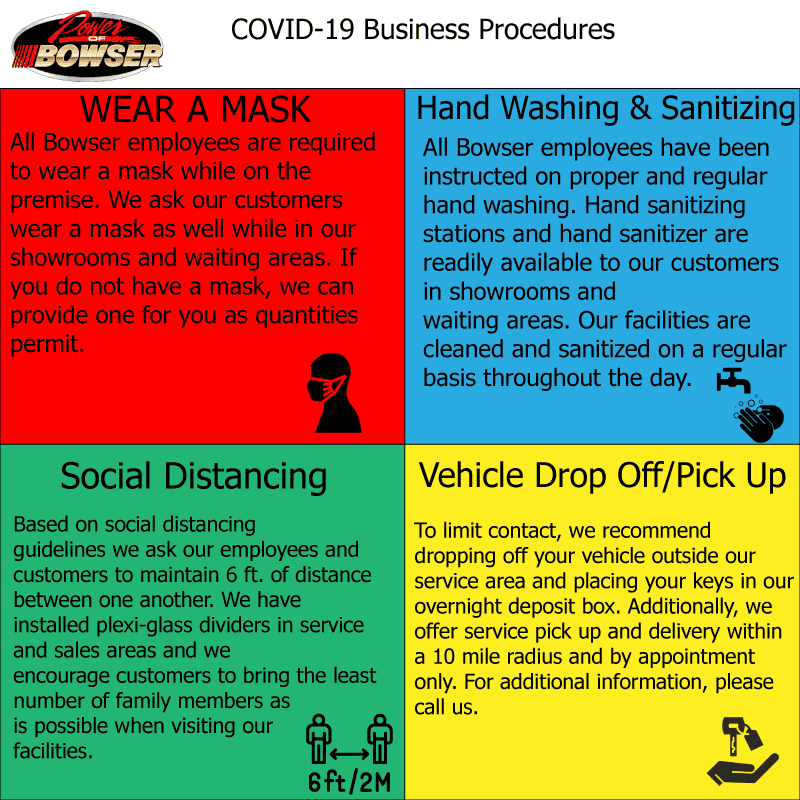 Updated 2/21/2021